We have ventured forth, conquered the UK Games Expo, and returned laden down with news of the hottest upcoming and newly-released dark games for your tabletop. We've got collectable card games, board games, role-playing games, miniatures games, and even a nightmarish party game for you to bring the dark delights to your gaming group.
Oligarchy was one of the best new games at the Expo, a fast and fun collectable card game with a grim, futuristic premise and not an orc or goblin in sight. It features a messed-up near-future where you take on the role of an Oligarch, striving to destroy your rivals' power base before they can bring you down themselves. The cards themselves mix satire, cynicism, and dark humour, and the demo I played was so good I came back for another go. You can support Oligarchy on Kickstarter here.
Winner of the 2016 Moray Game Jam, Lantern: Lost In The Dark is a semi-cooperative Lovecraftian board game that has players take the roles of investigators delving deep into the bowels of the Earth to stop a world-destroying ritual. Did I say semi-cooperative? As you investigate you must manage your panic, working together to keep yourselves sane lest you run off screaming. If this happens you become a monstrous version of your former self, turn on your former colleagues, and try to stop them in their tracks. The unique mechanics and well-realised theme made my demo playthrough really engaging. Lantern is not yet available anywhere, so why would I tease you so? Well, head across to their website because developer No Loading Required is signing up playtesters and you can get in on the ground floor of a game I can see becoming a huge hit.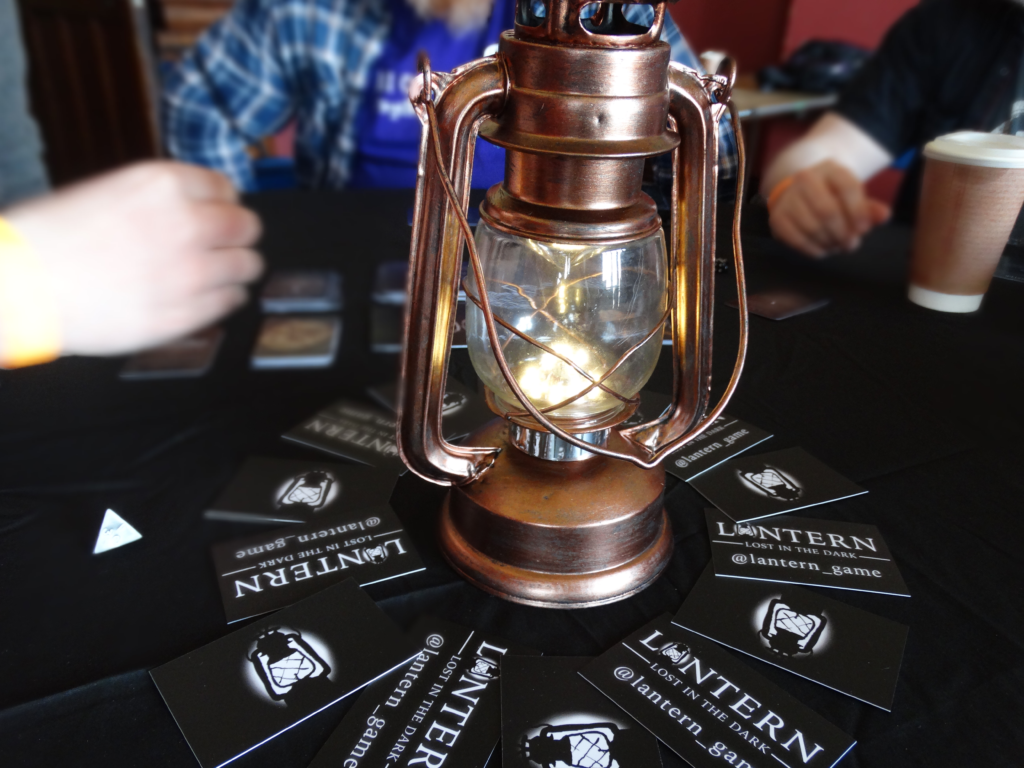 Mutant: Year Zero is my favourite new tabletop role-playing game of the last ten years, the perfect marriage of theme and mechanics that casts you as super-powered in a harsh, unforgiving post-apocalyptic wasteland. It is a brutal game that has you feeling like a super-charged Wolverine one minute and an expendable extra the next. So I surprised no-one when I immediately backed the Kickstarter for the sequel-cum-standalone-expansion, Genlab Alpha, which brings anthropomorphic animals and a brand new campaign into the mix. Ever dreamed of mixing Mad Max with Teenage Mutant Ninja Turtles? Of course you have, and now you can. Kickstarter posts this month and pre-orders are available now.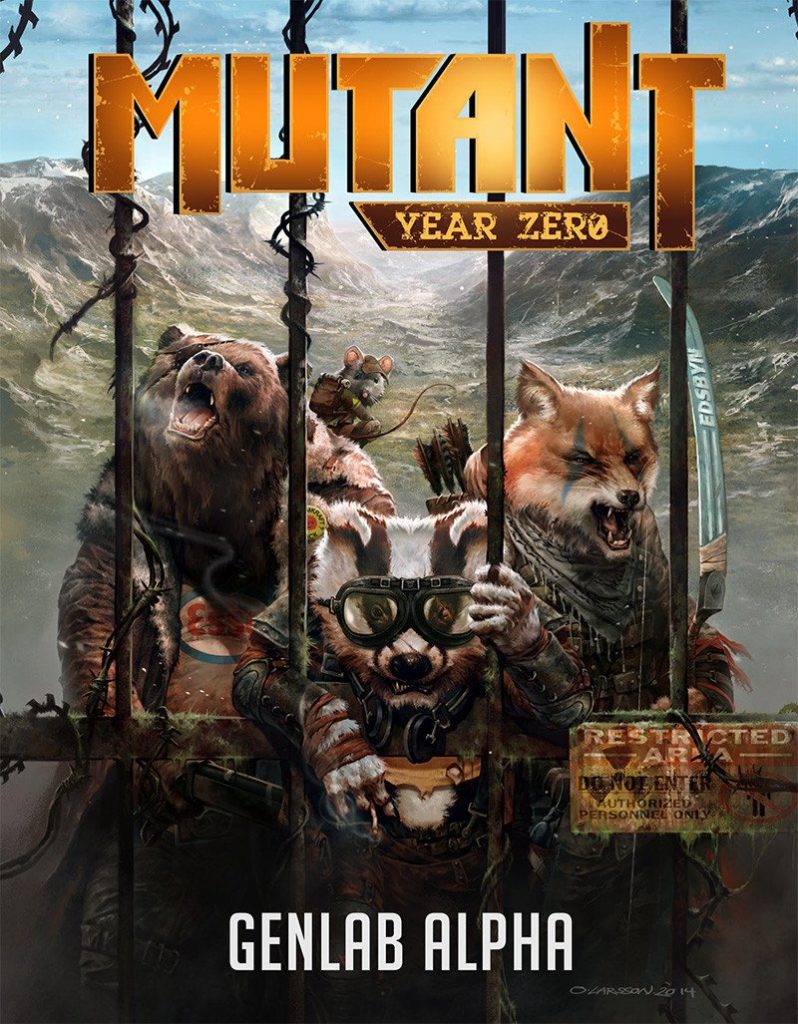 Darklands is a new miniatures game where huge mythic monsters do battle in Dark Ages Europe. It uses some of the most jaw-droppingly beautiful models I have ever seen. Even if you don't want to play the game, the level of detail in their resin kits is incredible and few hobbyists could resist adding one of their enormous beasts to their collection.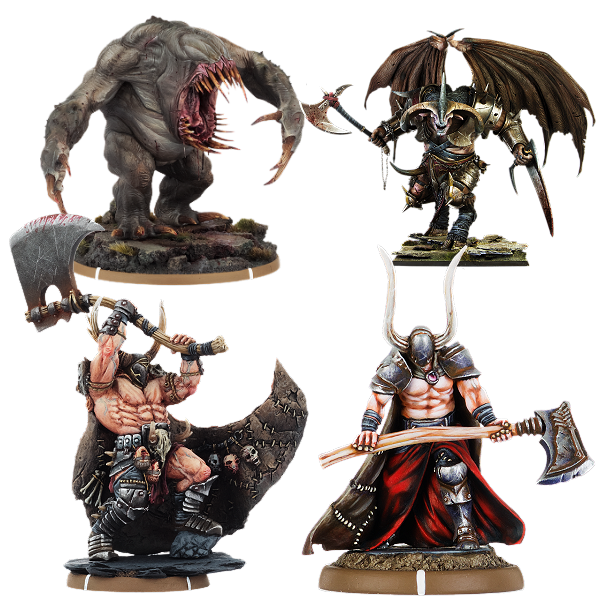 Escape the Nightmare is a party game with a dark twist – the players are trapped in a nightmare and must work together to overcome their darkest fears and escape alive. You do this by trading cards in real time to complete sets, with a twofold twist: firstly, each card that you trade has an action or way of acting that you must abide by until your next trade, and secondly, one player is always being pursued by the nightmare, and can only count down from ten. If no one trades with them by the time they reach zero, the game is over – if they do trade, the countdown starts again. Fast, furious, and chaotic, Escape the Nightmare is a nice filler game for outgoing people who want something with a darker edge than typical party fare. It's also out right now in free print-and-play format!

Finally, Dirge managed to score an interview with two of the designers of the most successful board game Kickstarter project ever, so click here to take a look. The game itself faithfully replicates the action, strategy, and despair of the video game on your tabletop, and the demo I played showed off a surprisingly deep, tactical experience that's going to take multiple games to master. There's a ton of extra stuff in the Kickstarter, including a whole bunch of fan favourites, and fans of the original video game series would be well-advised to back it while they still can.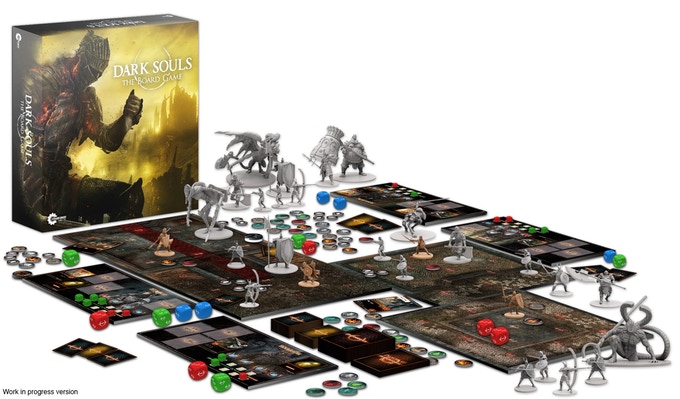 Of course, if you can't stand waiting for these, check out these dark tabletop games you can get right now!